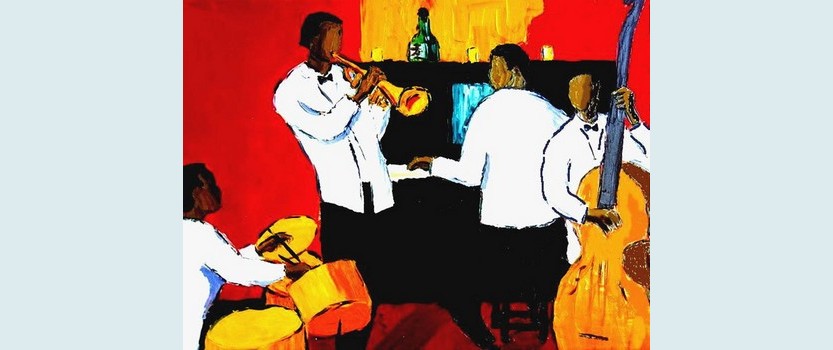 Multimedia exhibition "Jazz in the square»
Jazz in the Soviet Union as a direction in music has overcome many obstacles to, skipping the era of "House concert" and private gatherings, get out of the creative underground towards global understanding, and acceptance.
For half a century of its existence, club "Jazz in the square" nurtured several generations of well-known all over the country and St. Petersburg Leningrad musicians, and the "Square" has become a cult place, which shows how attraction coming to Leningrad guests from other cities.
Using multimedia technology, the exhibition will familiarize with St. Petersburg the most interesting facts from the history of Leningrad jazz club. Every two weeks will be devoted to a particular group of musical instruments – keyboards, drums, strings, brass, and the famous St. Petersburg jazzmen who they were
In addition, the exhibition will be held music workshops, where visitors can learn the basics of the game. instruments that participate in the creation of jazz masterpieces. The exhibition and all events will be held in the new space of the museum – Chaliapin ArtFlat
Schedule of events:.
11 February 18.00 – The project «Art of Piano»: Workshop Peter Kornev (piano)
February 15, 15:00 – Concert in honor of the birthday of the founder of the jazz club "Kvadrat" Nathan Leytesa.Master class Gennady Holstein (saxophone), ensemble Cyril Bubyakin
February 21 16.00 – ensemble Beniamin Sarukhanyan, jam sessions
March 4 18.00 – master class by Alexey Shikhova (drums), ensemble PEACEFUL
March 15 – Fair jazz literature. Presentation of the book Yefim Barban
21 March 15.00 – Workshop Maxim Ershov (bass), the performance of his ensemble, jam sessions
WHERE: House Museum FIShalyapin Str.. Graftio 2-B
WHEN: February 1 – March 29
Thursday to Sunday 12.00-19.00, Wednesday 13.00-21.00