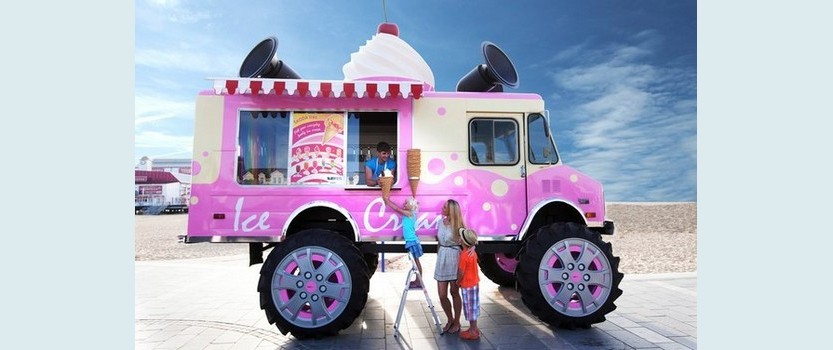 Food Truck Festival. Food on wheels
The city will host the first festival of mobile street cafes, in which on one platform will gather cooks and owners of their own "fudtrakov" to please guests with dishes of different cuisines. Of course, without the ice cream vans and hot dogs on wheels will not do
"Spring Festival of the restaurant" The team conducts an unusual event for the Northern capital -. "The festival Fudtrakov. Meals on wheels ". During the event, guests can taste food prepared by the owners of the brightest "fudtrakov" – restaurants on wheels that sell food to take away. The event will be attended by more than 20 cafes on Wheels, which will introduce visitors and will treat a wide variety of original recipes and the chef will arrange free workshops, sharing their gastronomic knowledge.
Festival street food and restaurants on wheels stretched on huge expanses of parking in the shopping gallery Electra. In addition to the extravagant fudtrakov here to open food court area where you can also treat yourself to some unusual dishes from burgers and salads to sweet desserts and delicious drinks. Maintain a cheerful atmosphere throughout the day will be DJs.
Special distribution of "fudtraki" received in the US, where the food on wheels is very popular, and ice cream vans on the streets of even the smallest towns are ubiquitous and have become a good tradition.
C 30 to May 31 (11: 00-20: 00)
Location:. Parking at the "Electra" shopping gallery, Moscow Avenue, 137
Admission is free