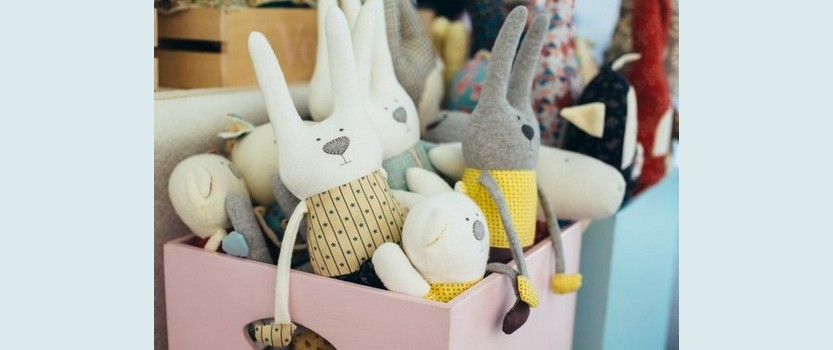 Fair-Exhibition "copyright stuff»
Make sure that there is no limit to the human talent, the residents of the city will be able very soon: one of the largest complexes of St. Petersburg will gather 250 artists and handy people who demonstrate unusual curious little things made with their own hands – glass figures , quilling, paintings, designer interior decorations, and more. And everyone will be able to learn to create beauty in the workshops.
Scrapbooking, handmade jewelry and accessories, knitting, embroidery, sewing, hand-painted on glass and fabric, sculpture, felting, quilling, wood carving, decoupage, beading – these and other kinds of handmade art will be presented in the assessment and admiration Petersburg connoisseurs truly unique items at the fair-exhibition "the copyright stuff," which will be held over two days, 17 and 18 October. There will be as jewelry, clothes and even shoes and interesting solutions for home – all this can become not only a nice gift itself, but know
It is worth noting that around 20 shops for creative people offering discounts on their products, so. here you can buy the materials at competitive prices.
also at the JCC experienced and talented craftsmen will hold about 45 master classes for those who want to learn how to make nice little things with their hands. So here you can safely go and new knowledge, ideas, inspiration, and acquaintances if they suddenly left briefly.
PLACE
forth. Yuri Gagarin, 8, SKK
DATE October 17 – October 18
from 11:00 to 19:00
LOG
free