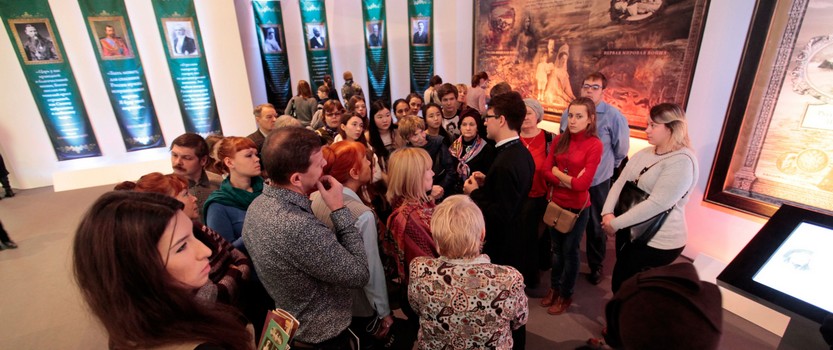 St. Petersburg, 16 February. On Sunday in the exhibition complex "Lenexpo" has opened an interactive exhibition "The Romanovs. My story ", dedicated to the 400th anniversary of the Romanov House.
As reported by" BaltInfo "the press service of the Smolny, in the interactive exhibition of the history of one of the most famous dynasties in the world is represented with the help of 3D-technologies, animated collages, light boxes and sensor panels. "The exhibition provides visitors with a unique opportunity to dive into the history – for example, only here you can personally look through the blog Nicholas II, the previously available only museum employees", – told the Committee on Press and Media Relations
In the heart of the exhibition is a giant screen. where before the eyes of the visitors appear all the rulers of the Romanov dynasty. Screen size is twice the Thunder-stone, which is the basis for the "Bronze Horseman».
in a separate space in the non-stop are shown thematic movies on religious, scientific and cultural life. Among the exhibition of new products – multimedia performance on the famous poem AS Pushkin's "The Bronze Horseman».
On Sunday the exhibition will open at 11.00 GMT and before March 2, and then continue to travel around the country.
Exhibition "Romanovs. My story "initiated by the Patriarchal Council for Culture and organized under the auspices of the Presidential Administration and the Ministry of Culture, Government of St. Petersburg.