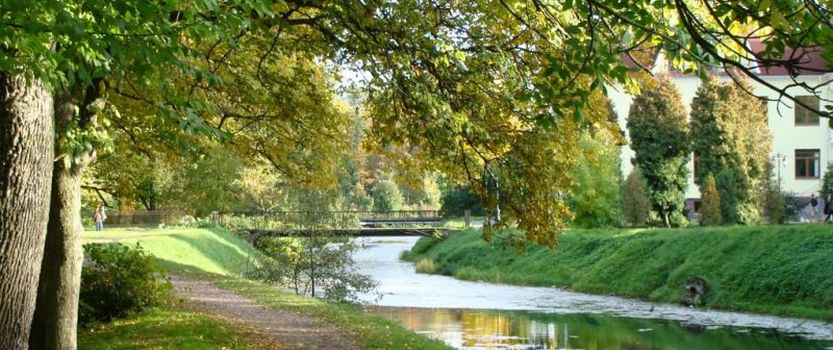 Park founded in the postwar years, during a mass subbotnik.
In the middle of the park planted triple linden alley length of about two kilometers. It is decorated with lawn, flower beds and skulpturoy. In the center of the mall is an octagonal square with a fountain installed on it. From the square in all directions diverge alleys Park. Nearby erected statues of bronze "sailor-Chernomorets" and "The girl met the winners".
Central alley of the park leads to the Kirov Stadium, located at the western end of Krestovsky Island. In 2006, the stadium was dismantled. In its place built a football pitch for the club Zenit. . In memory of the war in a park saved dot
In 1965 the park was installed stele with the image of the girl, put a green sprout -. A symbol of life on Earth. In the northern part of the park is an amusement park.