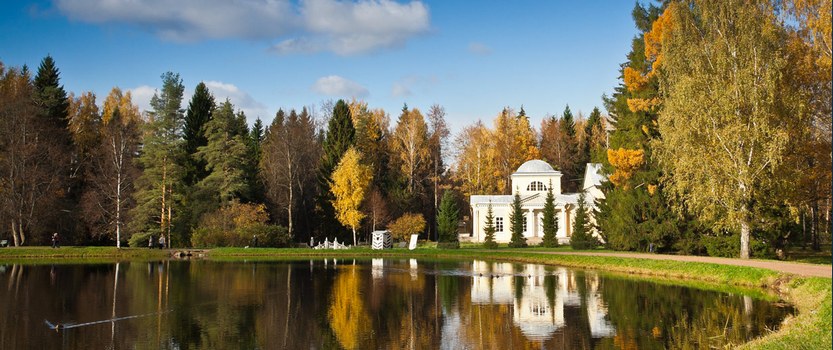 Rose Pavilion erected at the beginning of the XIX century at the intersection of the four parts of the park:. White Birch, Parade Field, Old and New Sylvia
originally on the shore of the pond, near the alley leading to the side of the palace, a summer residence Alexei Kurakin. Sold to the treasury, it was reconstructed. Park pavilion, called the Pink pavilion was surrounded by rose gardens and in the decoration of the building it was related to the theme of this flower. Soon the hall was one of the most elegant and popular ensembles of Pavlovsk Park. Here, in the company of the mistress of Pavlovsk, the Dowager Empress Maria Feodorovna, gathered artists and writers.
Finish Pink Pavilion and especially dance hall, it is a unique example of Russian decorative art of the beginning of XIX century. Revived by a long-term research and restoration work, Pink Pavilion is perfectly came of landscape park environment.