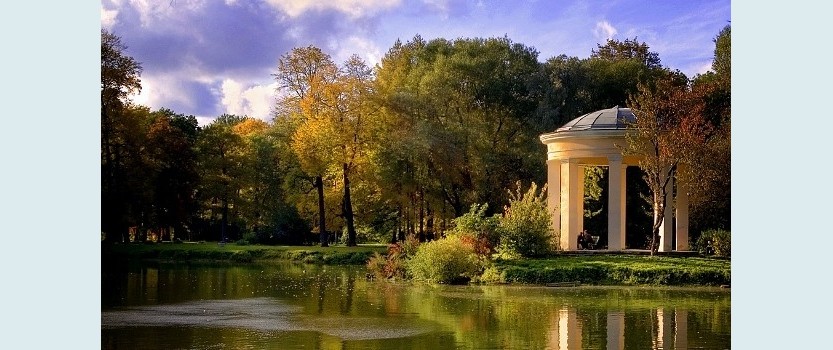 The historic landscape park in the southwest of the city, leading its history since the time of Peter.
Park is located on the same island and bordering the river Ekateringofka, river Tarakanovka and paper channel. Not far from the park there is a metro station Narva.
Park was mentioned in the works of Russian literature such as "The Idiot" and "Oblomov". Postroyki.yu made in the park in the 19th century have not survived to the present day and their reconstruction at an early stage for several years.
So today the main attraction of the park is its landscape and the layout, features original ponds system.
The park presentedin various memorials and monuments, as well as the boat station.