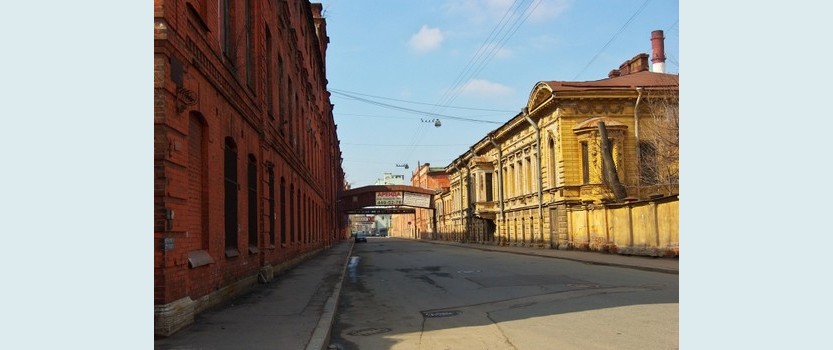 In 1844, the house has got a farmer Nicholas Mokeevich Brusnitsyn, who came from the province of Tver.
In 1847 he founded the leather workshop, which worked for the first 10 people and is specialized in leather tanning. Soon illiterate, but the enterprising peasant things went smoothly and he became a merchant.
Former farmer has got a large family with many children, and the workshop has expanded, becoming a large factory with 600 workers. From 1857 to 1860 the building of the house was rebuilt and expanded.
After 1917, the house passed to the tannery Radischev. In it were factory management. In 1925-1930-ies lobby and communicating it was organized on the site of the gate. In 1993, the restored White Hall Dining room. Currently, the surviving historic interiors premises leased to private companies or are not used.