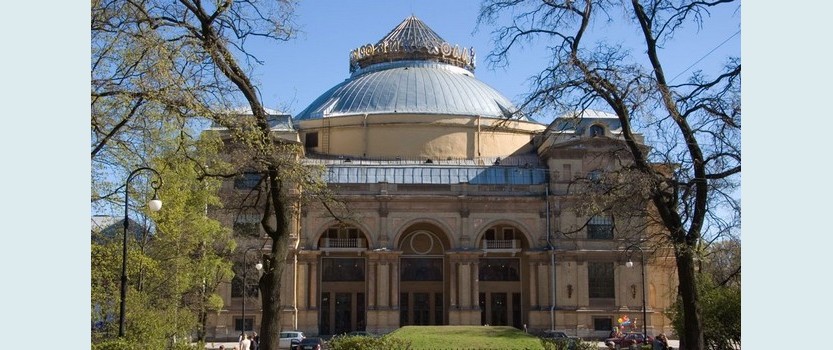 History of Music Hall originates back in 1928, he found his admirers thanks to the original pop-song program.
In theater productions and was an outstanding composer Dmitri Shostakovich.
In 1937 work places was stopped due to the fact that its classified as a "medium of bourgeois art".
revived Music Hall in 1966 and for 22 years was located in the Palace of culture. Leningrad City Council. A year before moving to the building of the former Opera Hall of the People at home in the theater was founded children's studio, it is still in effect.