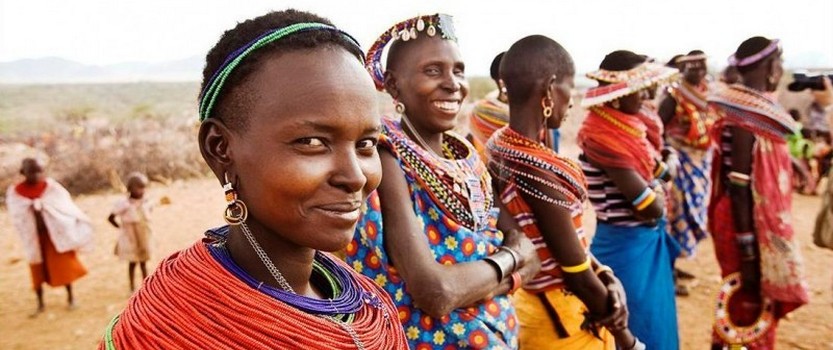 At Krestovsky rise residence distant continent, where it will be possible to get acquainted with the richness of African heritage and contemporary art. Under the open sky and the sounds of drums, participants will perform the dance of the ancient tribes, will treat African food, show a movie about Africa and impressive traditional costumes.
Festival will be held from June 13 to 14
In June, the citizens will have a unique opportunity to visit Africa without leaving the northern capital. The city will host the first "Afrofest" – festival, which will let you know all about Africa and its culture, to join the townspeople to the centuries-old traditions of the most mysterious and wayward solar continent
main arena of the festival will be an amusement park "Divo Ostrov".. It will unfold the real residence of Africa. In the outdoor area guests can enjoy a variety of interactive areas dedicated to the ancient cradle of humanity. It will be possible to trace the extraordinary African dances, which are performed to the beat of African drums, whose sound remarkably in tune with the rhythm of the heart. If the dance world does not appeal, you can directly under improvised African skies to explore the ancient game – Awale (the game is to move grain through the cells), or learn to play music on traditional instruments. Of course, the organizers will not leave without attention to fashion and food. Guests will demonstrate bright African costumes and arrange a tasting of authentic dishes. Children will run an interactive playground Africa to Children, where the theater program will present African dance and music groups and theaters of St. Petersburg.
Additional first "Afrofest" large-scale themed fair with ornaments and souvenirs from the African and Russian artists, as well as Moroccan tea , fried bananas and other exotic.
course, no better way to explore the culture of distant countries than traditional music. Therefore, the musical content will be a really big deal. On the stage will perform: African star Serge Beynaud, DJs Medoune Diop (Senegal), Snoop (Nigeria), Sophie Fanny (Congo), Nabile Omar (Morocco), as well as Russian-African team Zava Matotra with its fascinating afrobeat. Of course, will delight listeners and domestic artists. For example, the headliner of the festival will be singer Julia Kogan -. Red-haired beast, and former member of the band "Leningrad»
In addition, the opening of the festival will be held friendly exchanges symbols of well-being and prosperity between the officials of the Government of St. Petersburg and the ambassadors of African countries
time: 12: 00-22: 00 / Location: metro "Krestovsky Island" park "Divo Ostrov"