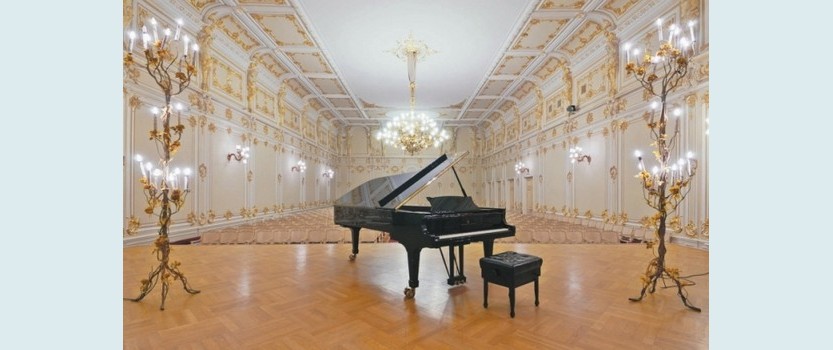 A great concert for all fans of the golden classics – concert "Wolfgang Amadeus Mozart" to the 260 anniversary of the great genius
January 22 at State Philharmonic Society "Symphonic Orchestra of St. Petersburg" and Julia Stadler (piano) perform:
– Symphony No 40 in G Minor
– Concerto No 21 in C Major for Piano and Orchestra
– Concerto No 20 in D Minor for Piano and Orchestra
Conductor – Pavel Petrenko
Julia Stadler graduated from the Central special music school at the Leningrad Conservatory class of Professor M.Volf (while also studied with Professor P.Serebryakova) and the Moscow Conservatory, took post-graduate course in the class of Professor S.Dorenskogo. It is also engaged in a course with Professor Z.Kochisha (Hungary). In 1979 he became the winner of the International Competition "Concertino Prague". Julia Stadler actively advocates in Russia and abroad.
Pavel Petrenko graduated from the Choral School. MI Glinka and the St. Petersburg State Conservatory. ON. Rimsky-Korsakov, the field of "choral conducting" and "opera and symphony conducting»
From 2004 to 2006 he worked in the theater, "St. Petersburg Chamber Opera»
From 2007 to 2010 -. Guest conductor of child musical theater
«Through the Looking Glass" Since 2008, the artistic director and chief conductor of the Vyborg musical theater-studio
Since 2014 -.. conductor of the St. Petersburg state Symphony orchestra and guest conductor of the youth orchestra of the Yekaterinburg Philharmonic
since 2003. has been working in the position of choirmaster and the Mariinsky Theatre.
Small hall beginning
19:00
Nevsky pr., 30
+7 (812) 571-83-33
+7 (812) 571-83-33