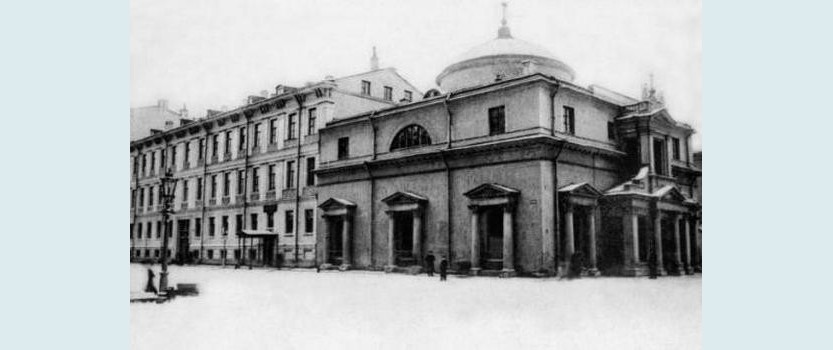 The temple, whose construction went on from 1823 to 1825, built on the site of the house of the first Metropolitan of the Russian Empire, the temple pozhertvovavshaego this land.
It is made in the classical style, and was the second Catholic church in St. Petersburg. After the October Revolution, the church was subject to repression, accompanied by confiscation of property and was closed in 1934. In the future, various businesses were located in the building of the temple and in the course of their work of building was considerably damaged.
In the 80 years was carried out repairs of the building, and in the 90s began the restoration of the church activity in the temple. In 1996 the building was returned to the church.