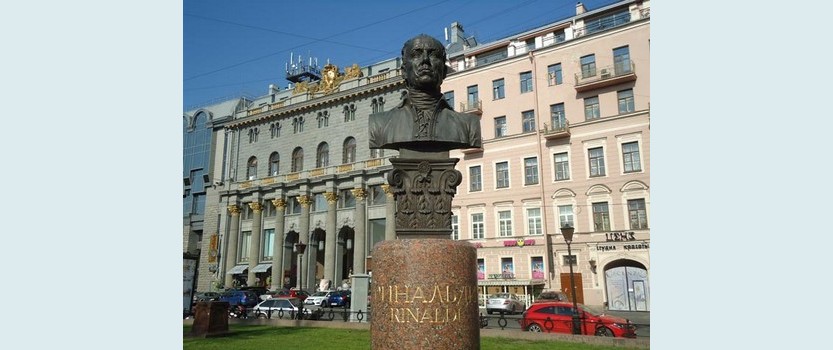 Italian architects in St. Petersburg
Busts four Italian architect Antonio Rinaldi, Carlo Rossi, Giacomo Quarenghi and Bartolomeo Rasstrelli appeared on the Manege Square in St. Petersburg in 2003 thanks to the sculptor VE Gorev and architect V. Popov.
It was a gift of the Government of the Italian Republic and the municipality of the city of Milan to the 300th anniversary of St. Petersburg. architects Bartolomeo Francesco Rastrelli, Antonio Rinaldi, Giacomo Quarenghi and Carlo Rossi, improved the education received in his youth, long periods lived in St. Petersburg and all but Rinaldi, died here.
"The contribution of Italian architects, artists and craftsmen XVIII and XIX centuries in the creation of new capital does not feed evaluation – said Deputy foreign Minister Senator Robert Antonioni -. The inauguration of the monument – a reminder of the deep bonds of Italy and St. Petersburg. "