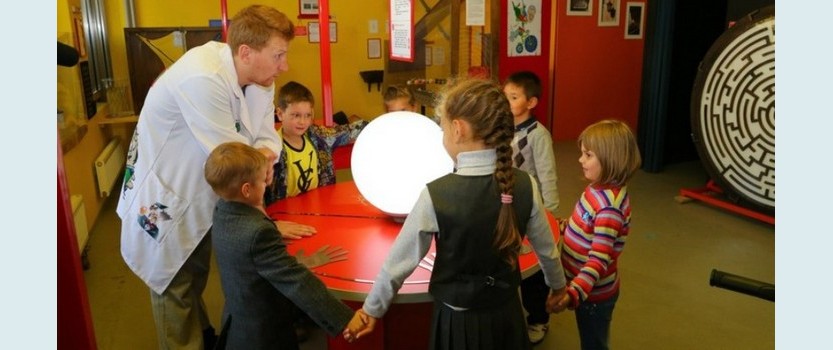 If you have an inquisitive child – we recommend the interactive exhibition in the museum "LabirintUm»
Scientific discoveries do simple and fun! That is the slogan of the sponsors.
Everything has been designed in order to comprehend complex scientific laws was easy and fun. Those truths that children in the classroom are "creaking", here are joyful and colorful discoveries
Among other captivating -. "Black Room", where you can personally create lightning and catch his shadow. And once in the "Water World", visitors to build the dam, and this will go inside a huge bubble.
Addictive physics for everyone who loves a child to learn "how", as well as for those who have a child that hates physics !
street. Leo Tolstoy, d.9a
+7 (812) 328-00-08