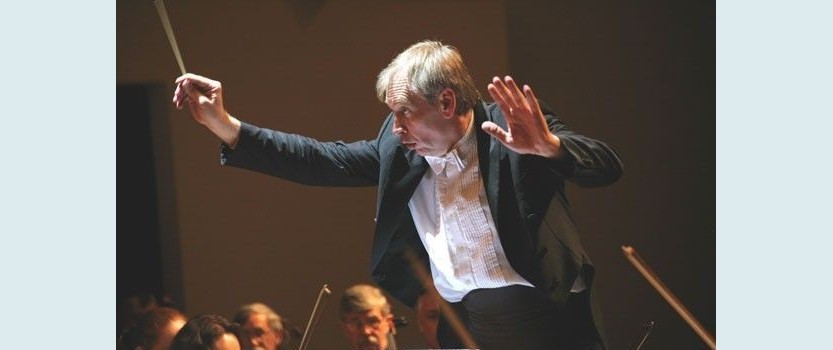 Gintaras Rinkevičius and two great score at 20:00 on March 22 at the Grand Hall of the Philharmonic
Rinkevičius Gintaras was born in 1960. He graduated from the National Art
Čiurlionis school, the St. Petersburg Conservatory -. The faculty of choral conducting, symphony conducting faculty and graduate school Moscow Conservatory.
The winner of major international competitions, was awarded a special prize for the interpretation of the music of Mozart ( "The Magic flute", 1986, Budapest), the Order of Gediminas (1997), a large representation of the Latvian Order of the Latvian culture in Europe (1997, 2000).
Cavalier orders kingdom of Norway, Portugal and the Latvian Order of the Three Stars. The winner of the Lithuanian National Prize. The founder, artistic director and chief conductor of the Lithuanian State Symphony Orchestra (1988). Professor of the Lithuanian Academy of Music and Theatre (2004)
On 2003 -. Guest conductor of the Bolshoi Theatre, since 2007 Gintaras Rinkevičius – artistic director and chief conductor of the Novosibirsk Academic Symphony Orchestra March 22
Honored team Russia Academic Symphony Orchestra. under the direction of maestro will perform symphonic fantasy of Wagner's "The Ring without words" by opera tetralogy "Der Ring des Nibelungen" (Editorial L.Maazelya). As well as fantasy for orchestra "Francesca da Rimini" by Tchaikovsky Dante.
22.03.16
20:00
St. Petersburg State Philharmonic Hall, the Great Hall
Mikhailovskaya Str., 2
+7 (812) 240-01-80