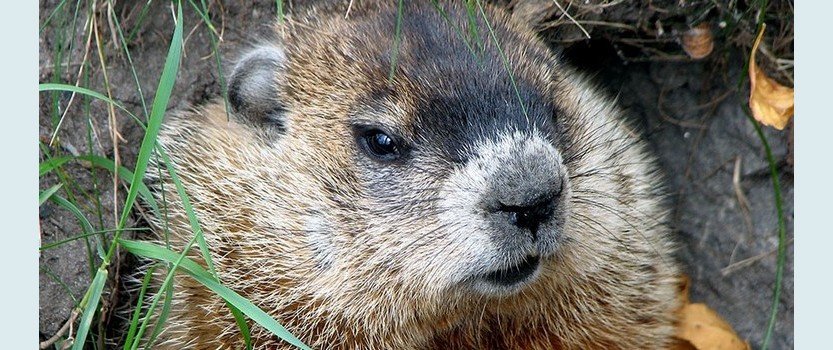 February 2nd – Groundhog Day Groundhog Day
in "Leningrad Zoo"
City Zoo in comic style to celebrate the holiday, which is so fond of the inhabitants of the United States and Canada
According to tradition, the groundhog is a beast-predictor: every year. February 2, should observe his burrow, and from his behavior to draw conclusions about the onset of spring.
according to legend, if the day observations issued cloudy, the groundhog, respectively, without seeing his shadow, and without fear of anything pokaidaet hole, which means imminent end of winter and the early onset of spring.
in the zoo for that day will be set for Groundhog house, and if he turns to the audience muzzle, the spring is not far off, and if the little animal to turn around, the cold a long time to hold on in the city.
worth noting groundhog will be in exotarium at 13:40, and before and after its appearance, the Zoo offers visitors exciting games and the exhibition "Who are the rodents' dedicated to her lecture about taming animals.