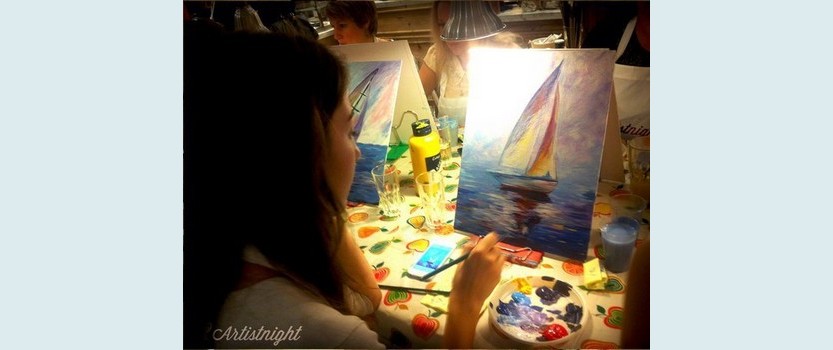 Art party Artistnight? This two-hour immersion in the work under the supervision of the artist who will show how easily and naturally, over a glass of good wine, to create their own artistic masterpiece. The organizers will provide everything you need: canvas, brushes, paints, and even an apron. From the guests do not need anything other than a good mood.
November 1
Artistnight At parties there are no rules and restrictions, for the freedom of imagination combined with individual style and mood can give birth to real masterpieces. Music, good company, to meet new people and two hours later the finished picture that guests take home, surprising their friends and family to new talent.
Creative process takes place in the cafes and restaurants of St. Petersburg under the glass of good wine, which guests receive a party as a a gift and a welcome gesture.
way, immerse yourself in creativity and discover new talents within the art party can have this Sunday.
m. Gardening, nab. Griboyedov Canal, 64, a restaurant Toscana Grill
November 1
Beginning at 17:00