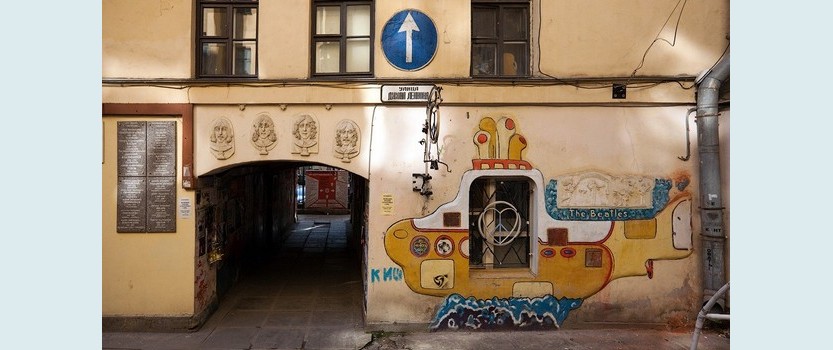 Modern domestic arts of St. Petersburg gathered on Pushkin Street.
Since 1989, since then, as a "free" artists, musicians and other creative figures have settled there in one of the unoccupied house to this day there is this creative organization. Teaming up first to the Fund "Free Culture" – a public organization, now behalf of the partnership – they have finally decided to stay in this place, making it a center for contemporary art "Pushkinskaya-10"
Cultural Center "Pushkinskaya-10" brought together under one roof. Museum of Nonconformist art, and his department – the author gallery Vadim Voinov "Bridge over the River Styx", the exhibition which is done in conjunction with the new department at the State Russian Museum; 6 galleries of various artistic movements; Techno-Art-Center, St. Petersburg Archive and Library of Independent Art; Temple of Love, Peace and Music. John Lennon; "Fishfabrique" music club, cafe, art publishing "Peterpol" and "Adia M"; design studio "Art-press" and art studio. In addition, the Cultural Center "Pushkinskaya-10" includes creative workshops, which employs figures of contemporary culture – members of the Association – artists and musicians.