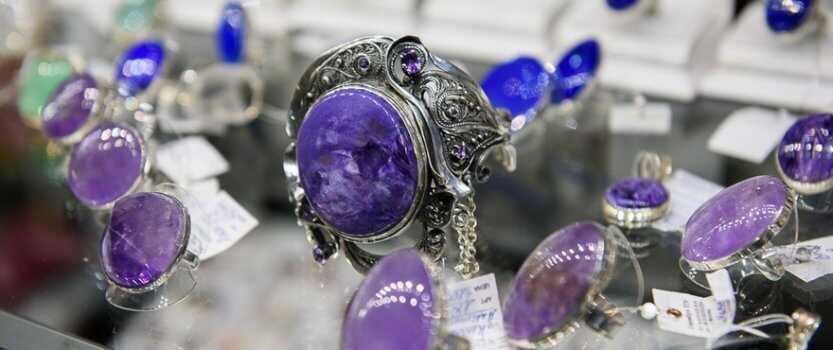 ="" />
Feb
9
Time: From 11:00 to 20:00 Place: 29 Chaykovskogo street
The biggest annual jewelry exhibition titled 'Treasures of St-Petersburg' opens on 9 February.
Hundreds of finest jewelry pieces from all over Russia will be on display for just 3 days. You are welcome to admire sea pearls, mosaics and most precious stones as well as a collection of ancient coins which are on display till 12 February.
Plus, there will be options of attending a workshop and making a stylish souvenir by oneself or just taking a tour of the sumptuous Naryshkin-Trubetskoy mansion that holds the event. In short, there will be plenty to see along with the exhibition itself.