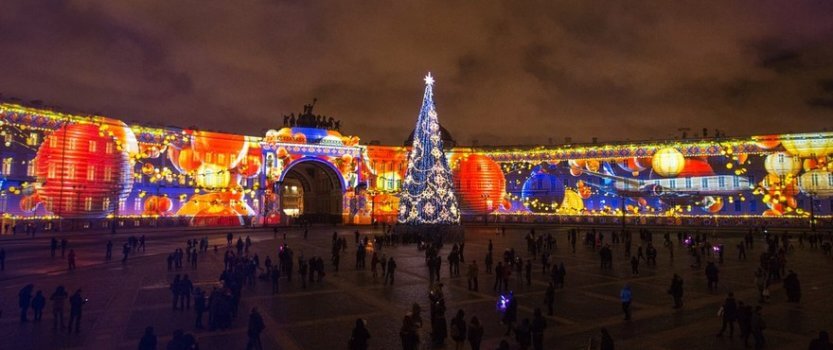 ="" />
Dec
27
Time: from 8 to 11 p.m. Place: Admiralteyskaya station, Palace square
The most spectacular light show of the year starts tonight at Palace square.
The facade of General staff building will turn into a live stage at 6 p.m. and you will see a multimedia projection of cult Soviet movies, such as White Sun of the Desert. The show is divided into 3 parts and it is on till Dec 30th.
Huge fireworks will culminate the event on Dec 30th at 22:30.
Free entrance. Palace square (Admiralteyskaya subway station)