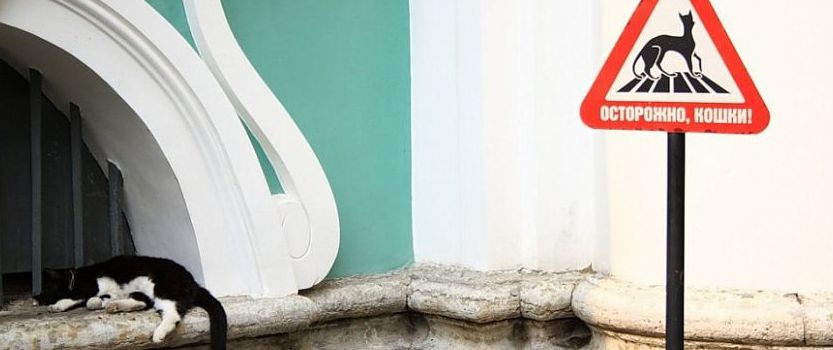 May
13
Time: The Museum open hours Place: (RU) Эрмитаж, Дворцовая пл. 2 [2, The Palace Square]
On May 13 and 14, a traditional St. Petersburg holiday dedicated to the Hermitage cats will take place. The city dwellers have long been known for being very fond of cats. There's even a whole city lore on our furry friends but what's truly special is that the Hermitage basement is now open to the public so that anyone can see the so-called guardian cats carry out their duty.
By the way, they had been appointed to protect the 'inner sanctum' against rodents under Catherine II and it's become a tradition to cherish the Hermitage cats since then. As a matter of fact, their kittens are regularly given away to a good home since the number of the Hermitage guards is limited to 50.
Entry fee: 300 to 600 Rubles.